CLIMB TELLS THE inspiring true story ABOUT LOVE AND RETURNING TO THE FINISH LINE.
Climb is a heartwarming documentary about a triathlete's inspirational journey back from a near-death accident. Neil Myers is an amateur triathlete – both individually (completing the swim, bike, and run portions of the race) and as the cyclist on a triathlon relay team.
In July 2018, Neil and his relay team won the NYC Triathlon. Four weeks later, he was fighting for his life in the Santa Barbara Cottage Hospital ICU.
The day of Neil's accident, Neil was cycling on one of the top climbs in the country – Santa Barbara's Gibraltar Road. On his way down, Neil rounded a blind curve at 35 miles an hour to find a truck coming back at him in his lane. With no time to react, he hit the truck head-on.
Neil broke 16 bones in 25 places, collapsed both lungs, bruised his heart, and suffered deep lacerations, a concussion, and bleeding in his brain. He was in the hospital for nearly a month, in a wheelchair for another month, followed by intensive rehab.
After four months, Neil was able to get back on his bike. His goal? Regain his pre-accident fitness. To do that, he began training for the 2019 Santa Barbara Triathlon (held one year after leaving the hospital).
The film concludes with the inspiring and moving completion of that race, but Climb is about much more than a race. Climb is a love story of cycling, of the 300 people in the community that brought Neil back to the start line in Santa Barbara, and Neil's family, who were there every step of the way.
Climb was an official selection at 40 film festivals in the US, Canada, and Europe. It won 26 awards, including best documentary, best original score, best cinematography, best editing, and many other awards.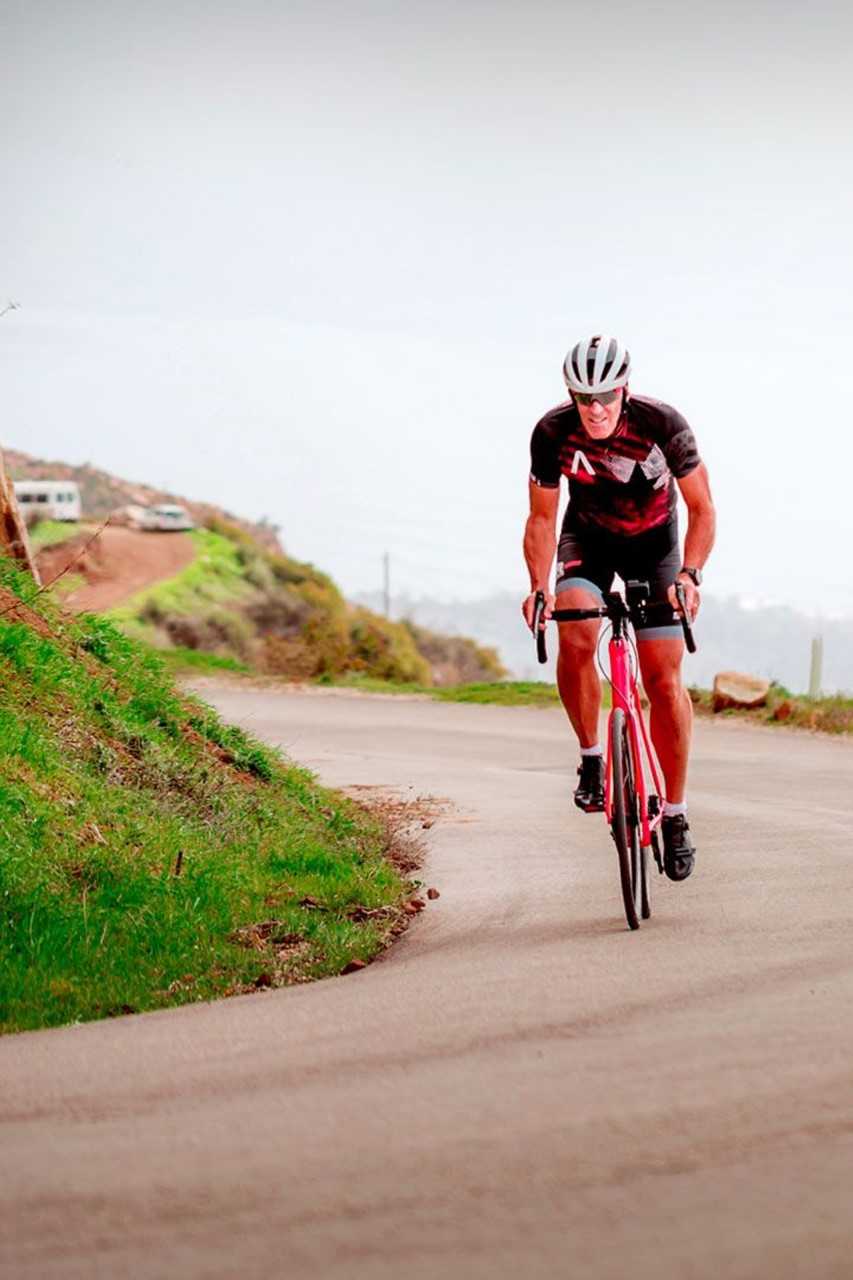 "DESERVES TO BE SHARED"
Milano Gold Film Festival
"EXTREMELY WELL-MADE, INSPIRATIONAL FILM"
Roger Durling, Santa Barbara International Film Festival
"AN ANTHEM TO COURAGE"
Mulderville
"HERALDS SUSPENSE AND A CLIMAX WORTHY OF THE BEST FICTIONAL SCRIPTS"
Milano Gold Film Festival
"THIS IS A FANTASTIC FILM"
WILDsound: The Film Podcast/p>